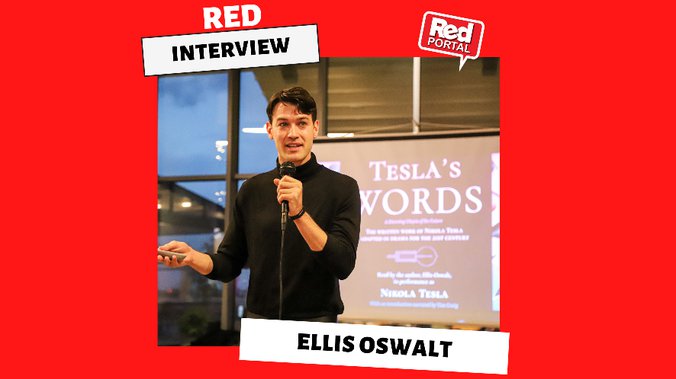 Ellis: I have a special bond with Serbia 💕
Ellis Oswalt is a dramatist, writer, and producer who lives in New York City. He is the award-winning author of TESLA'S WORDS, his debut work 📖. The Australian Associated Press has used Ellis as a source to help confirm the validity of fake Nikola Tesla quotes circulating on social media and the internet. TESLA'S WORDS has been the subject of dozens of articles across Balkan news media, and the subject of multiple guest segments for national TV news in Serbia.
In an interview with Redportal.rs, Ellis revealed many interesting facts about Tesla, but also about himself. Enjoy! 😎👇🏻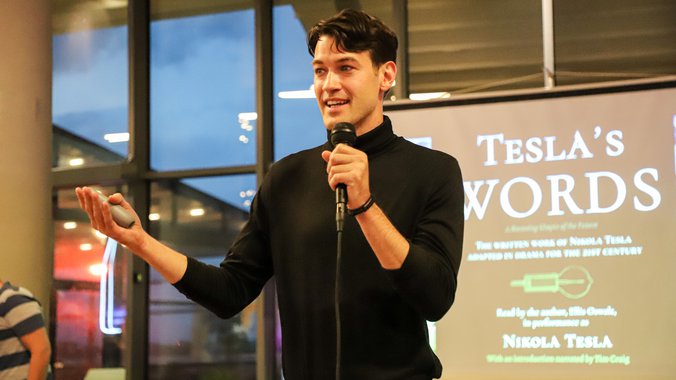 What is your favorite Tesla's quote and why? 🧐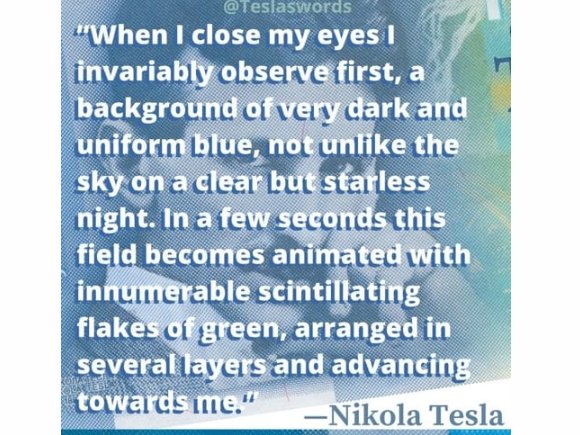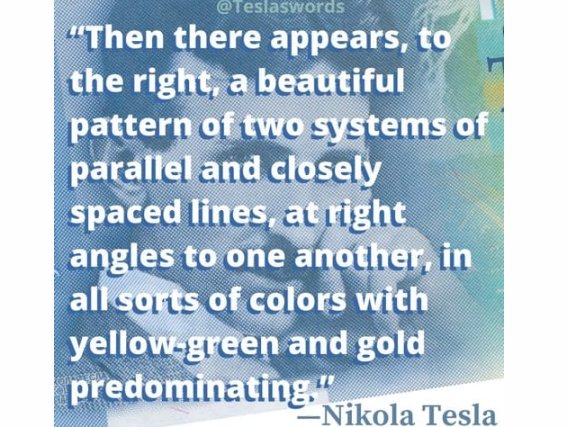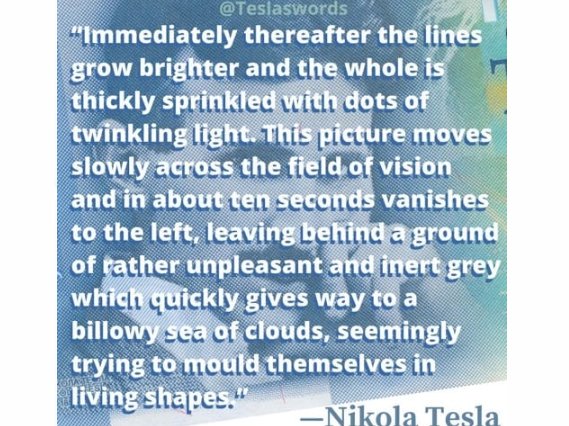 IZVOR: IG / @teslaswords
He has hundreds of brilliant quotes, but this is what I posted on my quote page @teslaswords ⚡.
I wondered why those exact words weren't spoken in any documentary films about Tesla 🧐. I re-watched all the Western-made films when I found this quote years ago, and was astonished how this wasn't described. One film gave this topic a very brief mention, but didn't make it clear enough how intense this was for Tesla throughout his life, and how beautifully odd and mysterious that he experienced a life seeing all sorts of hallucinations and strange visions ☝🏻.
People who study neuroscience at an advanced level tell me there is nothing too outlandish about this. Sometimes, strange things happen in the brain. The brain is like a big machine with a lot of parts interacting together 😎. Imagine how many car parts must be sometimes replaced, to give you an idea. A lot can happen.
One basic history lesson that neuroscience students learn is the case of Charles Whitman, who decided in 1966 to commit mass murder atop a clock tower in Texas with a sniper rifle. After the police ended Whitman's life, an autopsy was performed. They discovered a tumor pressing against Whitman's amygdala, which is a part of the brain that regulates emotions. Further investigation revealed Whitman was becoming increasingly angry up until he lost his mind and killed everyone. So, this was truly the culprit 😐.
So, a lot of Tesla's quotes about 'seeing things' are so interesting because we don't have an explanation. We cannot autopsy Tesla. We will never know 😔.
Tesla is not here to answer questions about his condition, and we only have about 3 interviews where he felt comfortable talking about it.
We only have very few quotes to help us imagine his experience.
This quote and a few others inspired me to write TESLA'S WORDS, where I weave a lot of Tesla's original quotes into an easier-to-follow story 📖📘.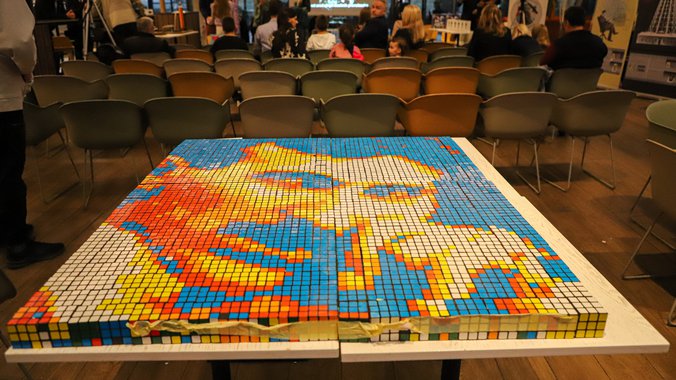 In your opinion, which skills are the most essential in the business world?
Business? I am of no use to a corporate sales team, and it is often said that Tesla was awful at business, but consider this 👉🏻. He still transformed the world and achieved most of his goals, despite one he could not. And he was very wealthy for a time, despite some of his poorer final years.
I think he would say not to worry about the business and financial side of things. This will resolve itself. Focus on building the skills of your trade 💪🏻. Pursue your craft passionately. Focus on what is practical, and what will help people 🤗. This was Tesla's formula for business, and he clearly found great results with it.
There is evidence that maybe Tesla was less religious in his elder years, but when he was young and enthusiastic, he claimed to read the Holy Bible when dealing with difficulties in life or engineering.
So for St. Tesla regarding business dealings, it is just as the Lord says, "The measure you give is the measure you get." and "Knock and the door will open." (Luke 6:38; Mathew 7:8)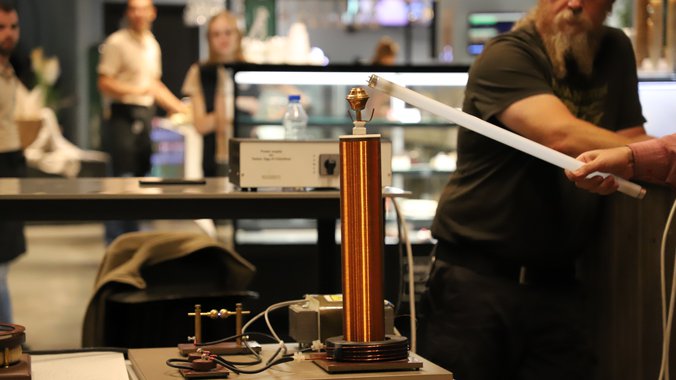 How would you describe yourself in five words? 😅
I am a New Yorker.
I'm a cowboy from Alabama.
Which spot in Belgrade did you like the most? 😍
Skadarlija is a nice little heaven. As a New Yorker, I appreciate how easy it is to travel around Belgrade's city center by foot, and in parts of Zemun too 😍.
No one would let me sleep when I came to visit. I would want to prepare for my TV interviews, but my Serb friends would put wine in my hand and serve me delicious food 🍷. I would try to return an email to a journalist and they would say: "Elija, put your phone away!" 😂
Since my visit, I've found three places in New York that serve apricot rakija. Sometimes too, a Serbian artist or diplomat will visit Manhattan and take me out to lunch, or treat me to a glass of whiskey.
So now I have a special bond with Serbia 💕.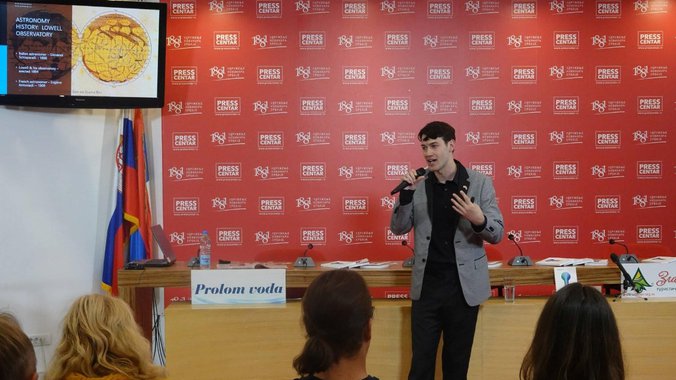 What do you do when you're not doing anything? 🤭
New York is a difficult city, but I make time to relax in the parks. I'm not a genius, but maybe I am similar to Tesla in that I love silence and solitude for thinking. My favorite thing is to stare out a window with a coffee and let my mind wander. Maybe I should start feeding pigeons in my park, too 😅.
One of my best friends is a retired singer who used to tour with the The Who, Deep Purple, Allman Brothers, Sting, Shaka Kahn, and some others. When I was younger she would always say that I should never worry about missing out on life if I live in the big city, because there will always be something happening 😎.
She was right. I don't need to go looking for fun. The right opportunities will come without effort.
Based on your experience so far, how much have social media platforms affectedthe spread of awareness about Tesla and how much have they hindered it due tomisinformation? 🤔
There is a recent YouTube video about Tesla with 4 million views, and it has no relationship with reality.
In USA, things like this turn a lot of people away from Tesla, because they only associate Tesla with crazy things 🤐. We generally don't learn about him in school, and so people don't know the basic history of his inventions.
On the other hand, social media has been essential for me. When I came to Serbia, a reader payed for my hotel in Novi Sad. This person found my book on Instagram at @teslaswords.
I tried to use my social media to discredit fake quotes and information, but this was not popular. It even made people furious 🤨. So I found a better approach in posting captivating quotes that I don't see on other Tesla quote pages; and I emphasize every quote's original source in the description.
Then I post the corresponding vintage article on my website so that people can read the entire document after they see a quote on my social media 📖. Instead of fighting against the strong current of mis-information, it's better to just swim in people's love for Tesla, and do it the right way.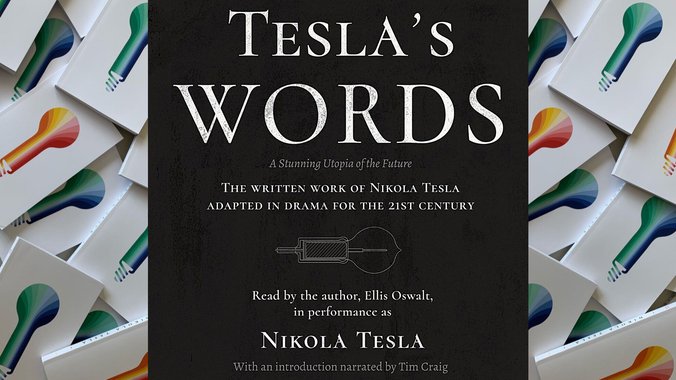 What is your favorite movie-streaming service? 🎬
Movies? I'm trying to finish studying the Holy Old Testament and the complete works of Christopher Marlowe. I don't watch much TV these days, but like all of us, I've seen plenty of it. In today's era, we binge-watch Netflix shows, but Tesla would binge the entire works of Voltaire ☝🏻. It's hard to enjoy passive entertainment after you study Tesla and realize how much work it takes to become brilliant 🤔.
Not that there is anything wrong with enjoying movies, but I'm at a critical juncture in life. I either build a career and a comfortable life in New York, or I don't 🤷🏻‍♂️.
Ah, I did love the King Petar film they showed on my Air Serbia flight.
What's your message for our listeners, readers, and viewers? 😊
My book is no longer available in Serbia after the closure of international shipping giant, Book Depository, but you can enjoy my social media and blog @teslaswords while I work to re-publish in your country 📖. With your follows and likes, I will eventually speak about this on Joe Rogan and the other big podcasts with tens-of-millions of viewers, and you can bet with confidence that I will tell this confused and broken world that the greatest genius in history was 100% Serbian ☝🏻.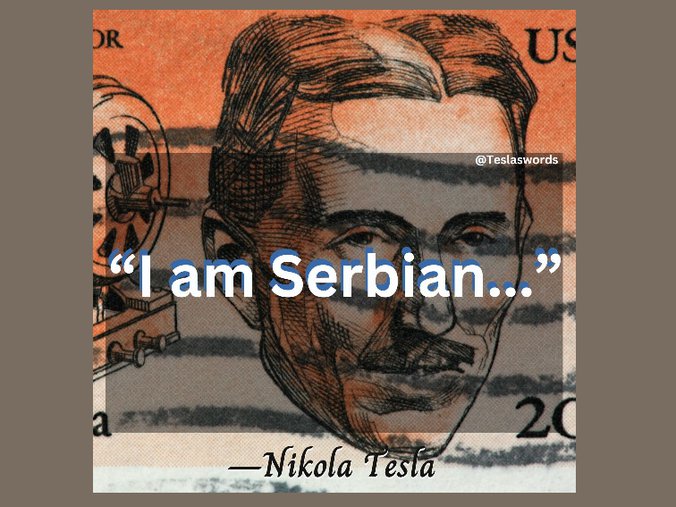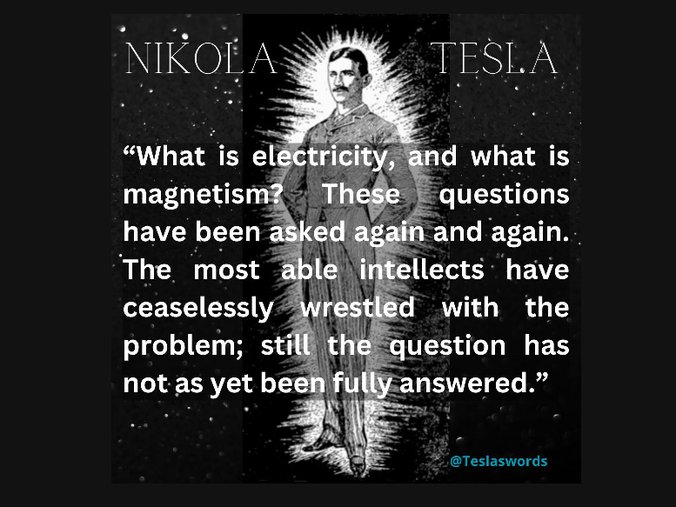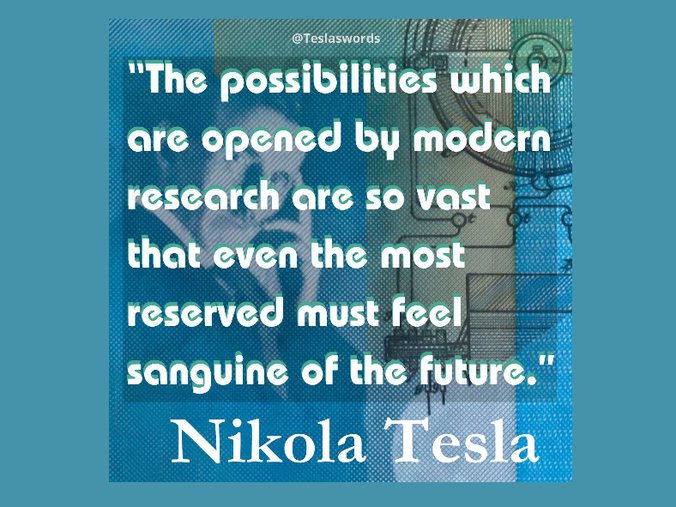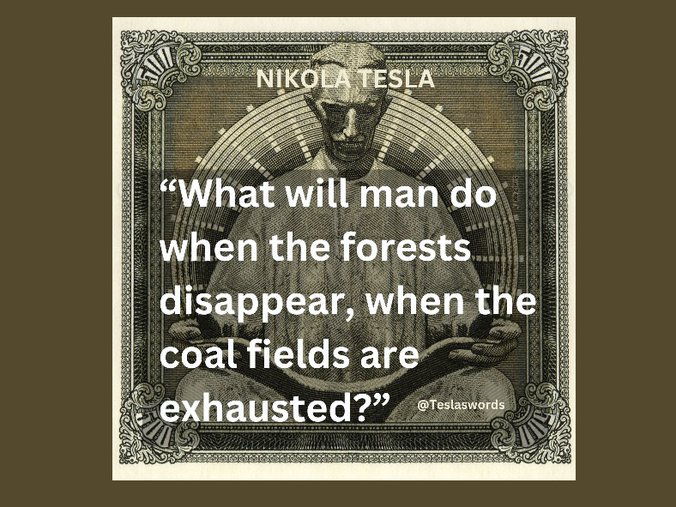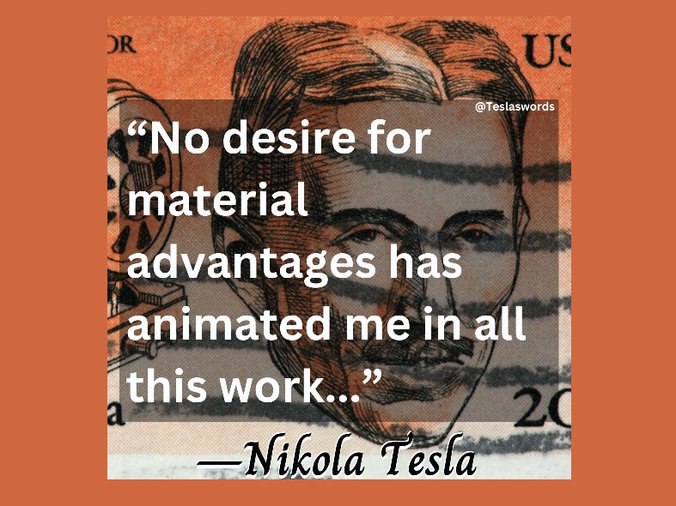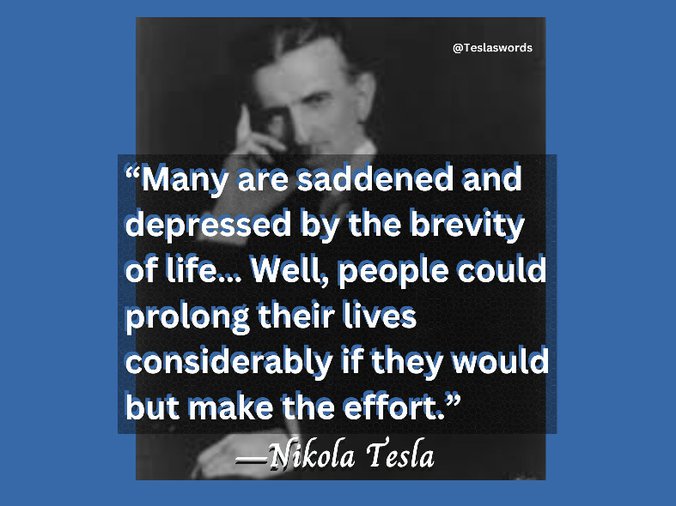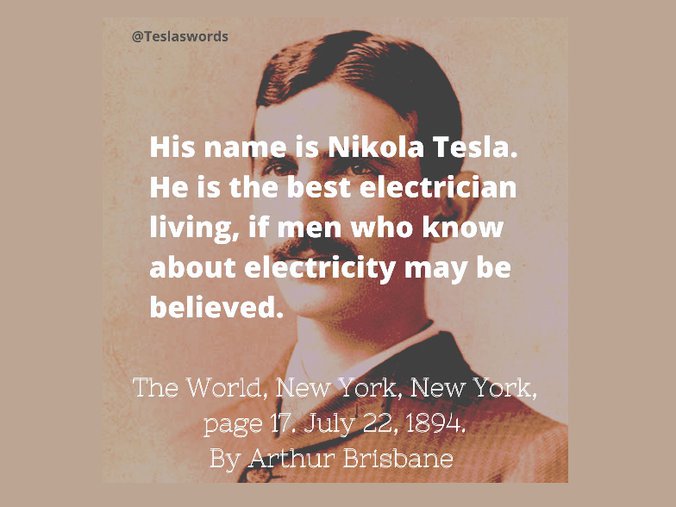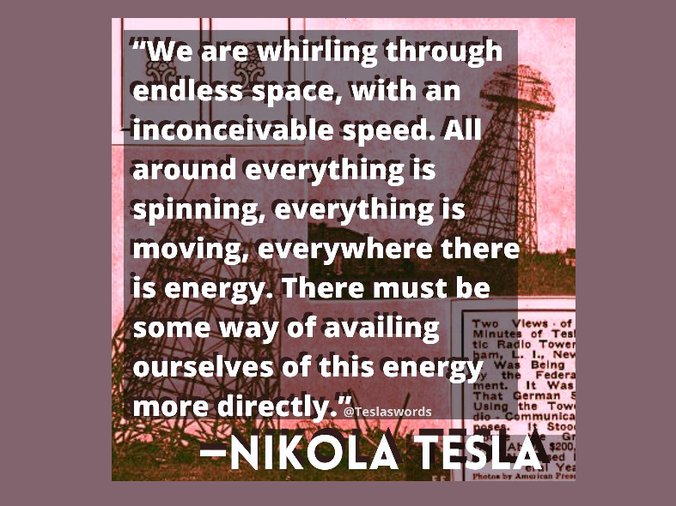 Autor: redportal.rs / Jovana Radić